With the global population expected to reach 9.6 billion by 2050, the world will have to increase its agricultural output by70 percent to meet growing demand. For many farmers, vertical farming—the practice of growing produce in vertical stacks in high-tech indoor greenhouses—is the answer to the impending food shortage, as well as a way to feed the ever-growing local food craze.
Not only does the practice require fewer inputs, such as soil, sunlight and water, it typically provides increased output. Vertical farms can produce a harvest in less than half the time of traditional farms, resulting in over double the amount of food produced each year.
Not only does the practice require fewer inputs, it typically provides increased output.
In Newark, N.J., AeroFarms operates four vertical farm locations, one of which will be the largest in the world when it opens later this summer. The 70,000-square-foot facility will be able to produce 2 million pounds of greens per year.
"On average, we're growing in 16 days what otherwise takes 30 days in a field—using 95 percent less water, about 50 percent less fertilizers, zero pesticides, herbicides, fungicides," David Rosenberg, chief executive and co-founder of AeroFarms, told CNBC.
Five years ago, Urban Crops was born when founder Maarten Vandecruys realized his Brussels rooftop garden would do better if it weren't for the fickle weather. Inspired by the idea of a greenhouse but lacking the space, he decided to grow vertically. Today, the company has developed fully automated, stacked indoor farming systems that use LED lighting and can grow produce in any sort of indoor space, from a small basement to a massive warehouse.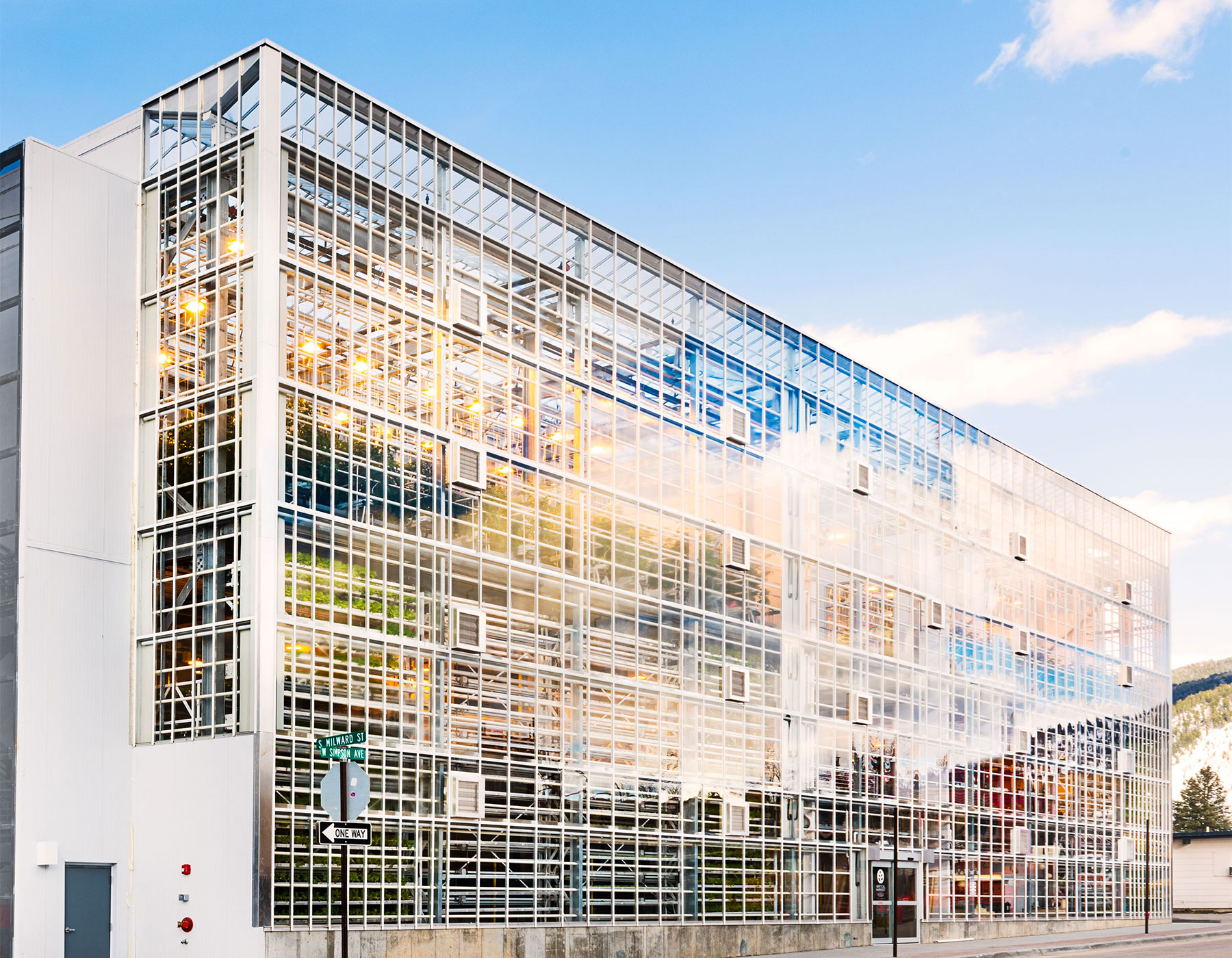 For Nona Yehia and Penny McBride, co-founders of Vertical Harvest Jackson Hole in Wyoming in the western U.S., vertical farming came out of a need to feed local residents year-round in an area where the snow sometimes persists through May.
"Penny had been working on an idea to develop an urban greenhouse that would serve Jackson residents year-round," says Yehia. "She had done a comprehensive search for land where this might be possible, when a town councilman introduced us to the piece of land where Vertical Harvest now exists, a sliver of town-owned property measuring only 30 feet wide by 150 feet long."
By using the entire space—originally a slice of vacant land next to a parking lot—for a three-story greenhouse, the team tripled their expected output and job opportunities. And since the startup predominately employs workers with developmental disabilities, the jobs are much needed.
"We were a bit perplexed by the size of the property, but we decided to put our values to the test. We knew we wanted to grow as much food as possible, and employ as many people as possible, doing both year-round. In the end, we are growing 100,000 pounds of produce per year and have 15 employees with disabilities," Yehia says.
Once the Vertical Harvest team determines whether their model is replicable and scalable, they plan on sharing what they've learned with other communities to grow the movement. Keep an eye on the empty lots in your city—a vertical farm could be coming soon.
---